Watch this scene on your mobile! Learn more
The Handyman!
Scene Info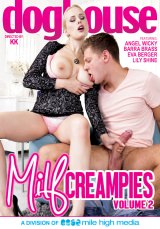 The Handyman!
Updated : 2016-12-19

|

Length : 00:30:19

|

Size : 292 MB

|

Images : 341

|

Views : 1365

|

Rating : 8.5 out of 10
Barra Brass complains to her handy man that her husband is an asshole! He tells her that he can make her feel better with his rock hard cock! Barra tries hard to resist but cannot contain herself! They fuck each other like crazy, she lets out her frustration on his cock and he finishes off the milf with a thick wet cream pie! She will not be complaining anymore that is for sure!
Barra Brass - Related Scenes

Thomas - Related Scenes